Door de jaren heen hebben al aardig wat celebs een limited edition make-up lijn gelaunchd. De volgende in de lijn is Beth Ditto (van de indie rock band Gossip).
Ze is een stoere rockchick en is niet bang om haar mening te uiten en daar hou ik van! Wat ik leuk vind aan het feit dat ze Beth hebben gevraagd is omdat men dit eigenlijk niet zou verwachten. Een punky rock chick past toch niet bij een merk zoals MAC? Je hoort de mensen al roddelen.
Ik vind dus van wel!
Als je interviews van Beth ziet dan weet je dat ze geobsedeerd is van make-up. Ze zal bijvoorbeeld nooit het huis uit gaan zonder een streepje eyeliner.
Beth heeft duidelijk haar eigen unieke stijl en die zien we dan ook terug in de make-up lijn. Het zijn kleurrijke en punky kleuren waaronder bijvoorbeeld gele nagellak (#want) en paarse lipstick.
Vanaf vandaag is de lijn te verkrijgen in MAC stores.
Over the years several celebs have tied their name to a limited edition MAC make-up line. The next in line is Beth Ditto (of the indie rock band Gossip).
She's a bad ass rock chick who isn't afraid to voice her opinion and I love that! What I like about the fact that they asked Beth to be the next in line of celebs with their own MAC line is that people won't be expecting it. A punky rock chick? That doesn't fit in with a brand like MAC right?! You can already hear the gossip. Well, I think she does!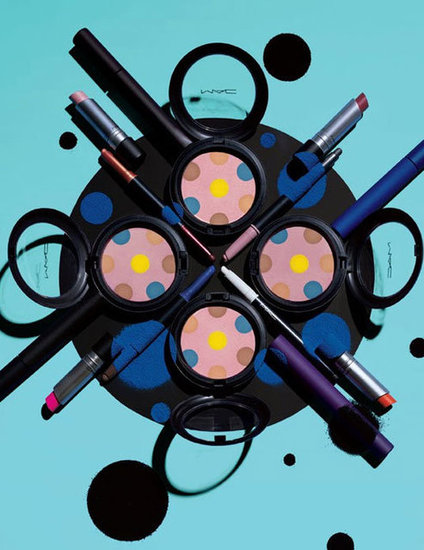 If you read and watch interviews with Beth, she says that she's actually obsessed with make-up and that she doesn't even wanna leave the house without eyeliner.
Beth obviousy has her own unique style and that's exactly what you will see in the limited edition make-up line. There's lots of colorfull and punky colors, like yellow nailpolish (#want) and purple lipstick.
Products are available in stores from today!
Source: MAC Cosmetics